THURSDAY, APRIL 20 | 9:00 AM TO 12:00 PM
Hosted at HUB 450
450 N Prince Street | Lancaster, PA
Arrive at 8:45 am
Offered at NO COST by LMC Legacy Foundation
Limited parking available on-site.
Queen Street (424 N Queen Street) and Water Street (220 N Water Street) parking garages recommended.
Vouchers offered for attendees to offset parking cost.
Light refreshments will be served.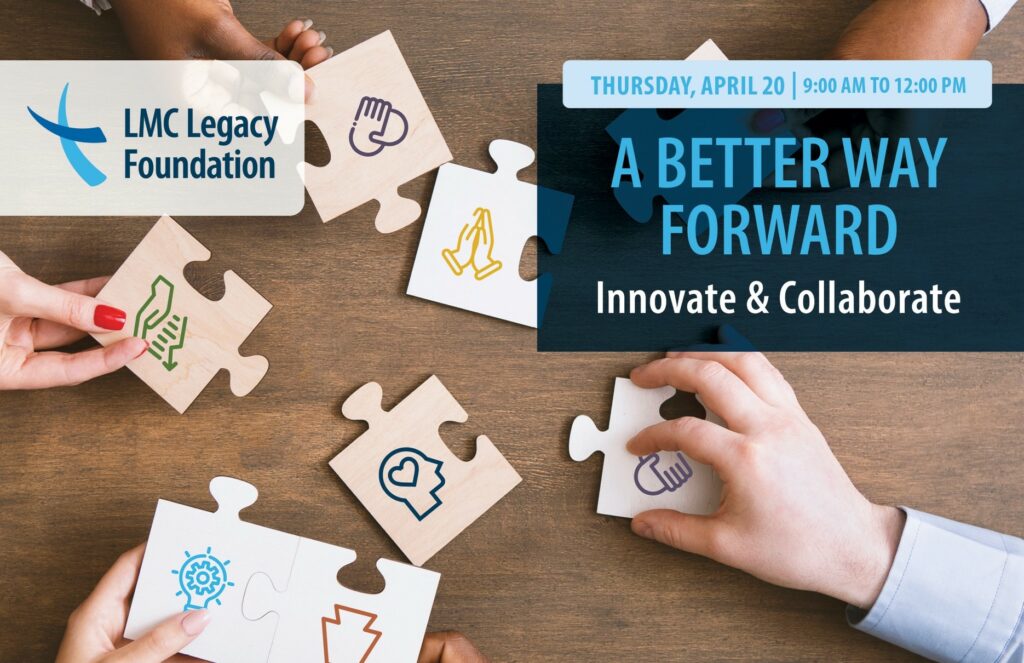 On Thursday morning, April 20, 2023, LMC Legacy Foundation will host "A Better Way Forward: Connecting Faith and Mental Health," a generative exploration to shift paradigms for mental health treatment through innovative programming and faith-based approaches. Attendees at this FREE event held at HUB 450 in downtown Lancaster will participate in engaged listening, collaborative experiencing, and generative thinking to see what emerges as we, together, explore thinking outside of the box in meeting current mental health needs in our local communities. Participants will also be inspired toward new ways of thinking by special guests Greg Henson, CEO of Kairos University, and Janelle Bitikofer, MSW, LCSW, Executive Director of We Rise International, joining us digitally for inspirational online talks.