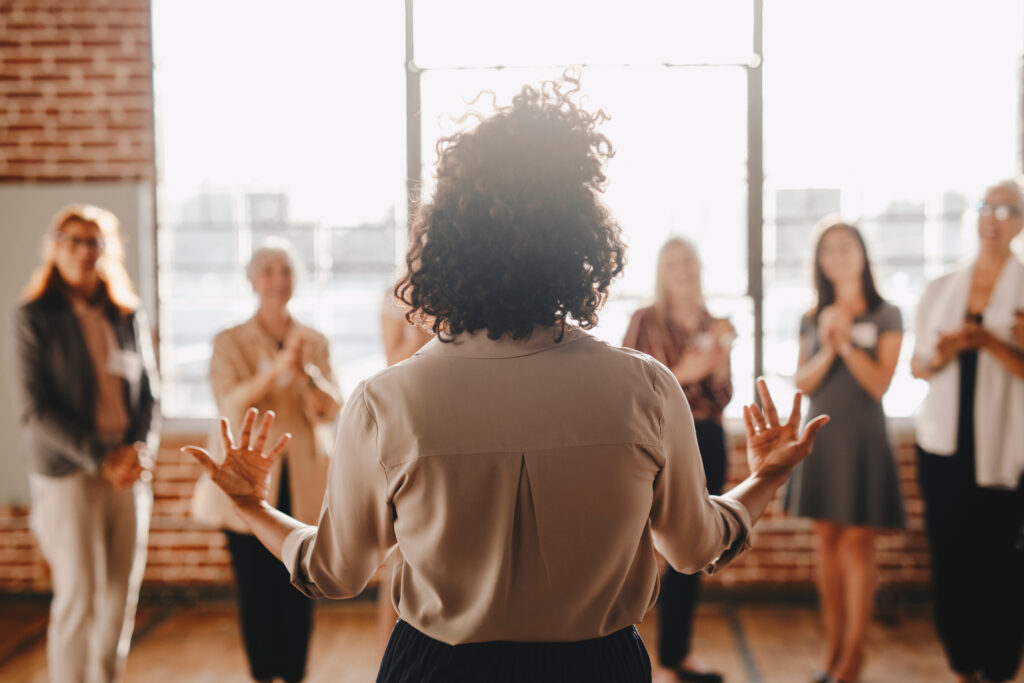 Funded Projects in 2022
Kathleen Rutt Beiler, Bridge of Hope
Project Title: Commitment to Action: Addressing Trauma, Race and Homelessness
Grant Focus Area: Bridge of Hope's mission is to engage Christian faith communities in ending family homelessness through neighboring relationships that demonstrate Christ's love. Our vision is for communities where no family is homeless. There are four core values that we hold in our services: following Jesus, embracing the church, choosing hope and practicing cultural humility.
Grant Amount: $28,304.00
Project Description: We invite you to partner with us to provide effective, culturally responsive, racially equitable services and supports to families who have experienced homelessness. Racial inequity further undermines housing stability when a person of color experiences a crisis. By expanding the understanding of systemic racism for our staff, Neighboring Volunteers, and partnering congregations, and increasing diversity and lived-experiences throughout our organization, we will further develop the trauma-informed care Bridge of Hope provides. This project and the advocacy for awareness and understanding will radiate to the churches who walk alongside families in the program, and collaborating agencies and organizations.
Kate Good, Parish Resource Center Inc.
Project Title: One for One Community Support Teams
Grant Focus Area: Parish Resource Center (PRC) has worked for 45 years to help faith-based and community benefit organizations in and around Lancaster County increase the capacity of their staff, volunteers, and members so that they can more effectively utilize their resources and fulfill their missions. In a region where churches and nonprofits are integral to the delivery of social services, PRC is a significant advisor and facilitator in helping them move from "one size fits all" programming to "whole-person care."
Grant Amount: $75,000.00
Project Description: In 2022, PRC is launching One for One Community Support Teams, which will match one volunteer with one person or family to offer a point-of-contact for processing individual needs, with an emphasis on addressing mental and physical health. This first year of program-building will address gaps in the ability to access local behavioral healthcare services, including coordination of community partners, such as Penn Medicine and Union Community Care, and the education of local congregations and congregants who desire to live into their call to be better neighbors to the vulnerable in our area.
Linda Crockett, Safe Communities
Project Title: The Rachel Project – Rachel, wife of Jacob is the symbolic mother of Israel who intercedes for her children even after death. She is the voice in Ramah weeping when Herod has children murdered. Plain mothers echo her cries today.
Grant Focus: Educate adults about how to keep children safe from sexual abuse; Engage organizations, institutions, and congregations in developing cultures that prioritize abuse prevention through best practices, policies, and training; Empower adult survivors through new models of healing, including education, trauma-informed groups, and peer-based learning. With a vision for communities where children and teens are free of sexual abuse and exploitation, and survivors are empowered to live healthy, joyful lives.
Grant Amount: $ 55,000.00
Grant Description: The Rachel Project will provide culturally appropriate, trauma-informed services and support for Plain women impacted by abuse. The primary model will be faith-informed psychoeducational groups using a format and curriculum we will develop specifically for this population. The Project will identify and train peer leaders from the groups who will be ready to provide advocacy and education to others in their districts as the grant period ends. We expect that most of the women we work with will be mothers/grandmothers, and the Project will incorporate education about child sexual abuse prevention and response. Finally, Amish women are "story tellers" and verbal narrative is extremely important to them, particularly when their story is listened to and validated by an "English" person knowledgeable about trauma. The Project will include as a final product a published anthology of some of their stories.
Josh Blakesley, The Welcome Project PA
Project Title: Trauma-Informed Training for Ministry Leadership
Grant Focus: The Welcome Project PA strives to be a diverse, safe place for marginalized and vulnerable populations and seeks to bring about positive social change to improve the quality of life for these individuals and families in Greater Philadelphia.
Grant Amount: $30,000.00
Grant Description: In partnership with Lakeside Global Institute, The Welcome Project PA seeks to offer professional trauma training modules for ministry leaders in their respective contexts, so as to equip them to better serve their constituents who have suffered trauma.The purpose of this program is to train ordained clergy, church leaders, and other ministry professionals to better minister to people. This program will create an awareness of the causes and consequences of trauma, and how it affects our human relationships and social interactions. This program also strives to enable those who have suffered/continue to suffer from trauma, a path forward to progress, a way out of destructive cycles, and healing. Recognizing that ministry leaders are consistently engaging with individuals and families who have suffered great trauma, and noting that churches themselves have experienced/do experience collective trauma, there is no better time to offer these crucial and relevant trainings.
Kate Grieser, Eastern Mennonite Missions
Grant Title: Hub 450 Trauma Healing and Mental Health Care for Refugees
Grant Focus: Hub 450 is a community center created by Eastern Mennonite Missions (EMM) on the first floor of EMM's building at 450 N. Prince Street in Lancaster City. EMM's mission is to cross cultures, engage the world, and make disciples of Jesus. The community center was created out of a vision to use EMM's cross-cultural experience to connect with immigrants and refugees here in our local community, to establish relationships and build community, to provide needed services like English and tutoring, and to extend love to these neighbors, as a witness to the transformational love of Jesus.
Grant Amount: $60,000.00
Grant Description: Hub 450 hopes to provide opportunities to address issues that lead to mental health challenges within the immigrant and refugee community in Lancaster City. The project has several facets. First, we hope to provide English classes to improve connections in the community and individuals' ability to find purpose through work, relationships, and engagement in their neighborhood. Second, we hope to offer trainings, courses, and support groups specifically designed to help refugees work through their trauma using storytelling, art, and creativity. Third, we plan to provide opportunities for the broader Lancaster community, especially faith communities, to become more trauma-informed so we can respond well to the needs around us.
Sherri Colton, Friendship Community
Grant Title: Aging in Place Training
Grant Focus: Friendship Community is a Christian ministry cultivating capabilities of Individuals with Intellectual Disability and Autism. Friendship Community offers a number of successful programs and services to encourage independence and promote health and well-being.
Grant Amount: $50,000.00
Grant Description: Friendship Community currently has 78 Individuals Aging in Place. This totals 59% of our residential population, 44 of them being over the age of 51. We have one individual on hospice and one in supportive care (next care before hospice.) and 17 individuals have confirmed or early stages of dementia. 16 of our 24 homes are in need of staff that are trained in Dementia and Aging in Place. Friendship Community wants to create an Aging in Place/Dementia Task Force and Training Program that can support our current residents for the remainder of their lifespan, allowing them the ability to remain in their own group residential homes.
Kim McDevitt, Mental Health America of Lancaster County
Project Title: Guiding Church Leaders on Mental Health
Project Focus: OUR MISSION: Our mission is to promote optimal mental health through advocacy, education and support. OUR VISION: A society where mental wellness is the foundation of a healthy community.
Project Amount: $25,000.00
Project Description: This project will bridge the knowledge gaps in the Christian community that prevent Church leaders and laypersons from referring to existing mental health (MH) treatment and support organizations when MH needs arise. Despite reputable available treatment and support programs, and resource organizations existing to increase churches' knowledge of mental health, many church leaders and parishioners report not knowing how to connect with and utilize these resources. This project will address this gap via a two-pronged approach, starting with the Church Leaders' Brunch on Mental Health Support and Resources, which will link 100 Church leaders from Lancaster, Lebanon, and York counties with local treatment and support programs, and MH education organizations. Then participating church leaders will assign laypersons to be trained by the project as volunteer Mental Health Champions who will serve as the liaisons between their congregations and existing mental health resources.
Meryl Reist Gibbel, WellSpan Philhaven
Project Title: A spiritually integrated intervention for spiritual struggles among adults with a substance use disorder
Project Focus: WellSpan Philhaven's mission is to promote hope, healing and wholeness through the provision of behavioral healthcare resources. Its Vision is to find a better a way to nurture mental health and resilience.
Project Amount: $20,000.00
Project Description: This project involves two phases. The first phase is the evaluation of a 9-session, spiritually integrated, group-based intervention designed to address spiritual struggle in adults with a substance use disorder (SUD). The group will be piloted with a small number of patients (10-20 patients) and will be held in-person or virtually with one session held per week for an approximate during of 8 weeks. The first phase will evaluate the psychological and spiritual benefits of the program as proof of concept, demonstrating the unique ways that spirituality may enhance the recovery of patients with a SUD. The second phase of the project involves the development of an asynchronous electronic version of the intervention. Outcomes of the first-phase and second-phase interventions will then be compared. The end goal is to publish results in a top-tier psychiatric and/ or psychological peer-reviewed journal and present the project at a large professional conference.